MRI
MRI is a non-invasive way to take a look inside your body without the use of x-ray radiation in order to help determine what kind of treatment you need. A MRI exam is performed by a select group of highly qualified and caring radiology technologists who have received specialized training to meet the requirements of our orthopedic team and ensure the highest quality standards.
MRI reports and images are fully integrated with OAH medical records so that our physicians have immediate access to results.
At our MRI Center, we offer state-of-the-art 1.5 Tesla GE Wide Bore Optima MRI technology to better serve the needs of our patients. We provide:
A dedicated and highly-trained staff
Board-certified musculoskeletal trained radiologists
Convenient hours
Easy parking
Most insurance plans accepted
Important Information
Our goal is to make your experience as pleasant and comfortable as possible. An MRI is not harmful in any way. However, it is very important that you tell your doctor and the MRI technologist about any surgical procedures that you have had in the past, and if you have a pacemaker or any implants made partially or completely out of iron or steel.
Please share how we can best meet your personal needs during this exam.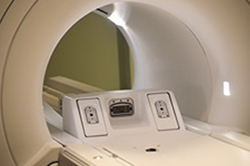 OAH MRI Center
399 Farmington Ave., Suite 110, Farmington, CT 06032
Phone: (860) 507-6175 or (860) 549-3210
Fax: (860) 783-5776
This MRI Center can be easily accessed by taking the first left off South Road from Farmington Avenue (our Farmington Office is located across the street). For easiest access, park in the back parking lot at 399 Farmington Avenue, facing Homewood Suites.